Our work in the community
When we talk about representing the LOVE of Jesus & refining lives, we don't only believe in refining lives but refining the communities we work, live, and play for a better today.
Below are some examples of things we do that create unity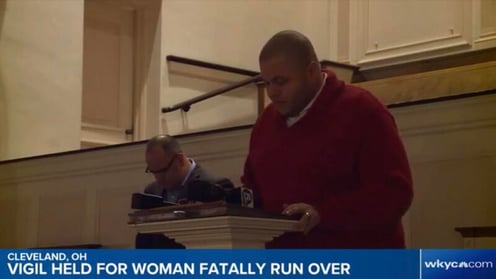 Praying over the community and victims family during this tough time
Our Pastor Receiving an Award for our work in Higher Education
Higher Education initiative breaking barriers
Helping Immigrants Understand the Law and Rights
Speaking peaceful words during Roe vs Wade to the Latino Community
Helped over 200 students with backpacks and supplies at local school
We started historically back in 1987 as a small Latino church in Cleveland, Ohio and have gone through many changes and have seen what God can do with a small inner-city church. Back in 2018 we had our youngest ministers ordained and recently Refine Church was born to create a multi-ethnic church that Represents Jesus and Refines lives. The majority of the leaders were born and raised in Cleveland and we have always called Northeast Ohio our home. We love the cool weather in the fall, the dynamics of Northeast Ohio, and of course…the amazing people.
The other day, I heard there were more than 1.5 million charities in the United States. There are so many needs out there and I know it can be overwhelming. Whether it's rounding up at the grocery store or calling an 800 number after a commercial on TV, you have so many opportunities to give.
But there really is nothing like the local all-volunteer church that always likes to give back. Jesus said, "I will build my church and the gates of hell will not prevail against it." Out of all the ways Jesus could have delivered his message of grace to the world, he chose the local church.
We've seen God do amazing things in the last few years. Here are just a few examples of God's goodness in our community:
Impacted over 300 families in different ways through community support

Adopted a local high school to mentor students and help them succeed

We have won awards for our work in higher education

We've helped over 900 children and their parents during Christmas in just four years even though COVID presented itself

We're doing important, eternal work and I would love for you to be involved. That's why we are not embarrassed to ask you to support the mission here.
We hope you become a generous person (God loves that!). And I hope you will be a part of what God is doing at Refine Church.
We need only 1,450 people to commit $20 each to reach our main operational goal of $29,000
Each additional level over 1,450 people giving, helps make an impact in the following area
@ 2,300 people - Will help us get a brand new HVAC system $17,000
@ 6,800 people - Will help us make our parking lot accessible $85,000
@ 12,250 people - Will help us make repair our community center Cost to repair is $114,000
Bonus @ Anything over 12,250 people giving will help us reach our ministry goals and continue our compassionate community care